Kleen Off
From The Aquarium Wiki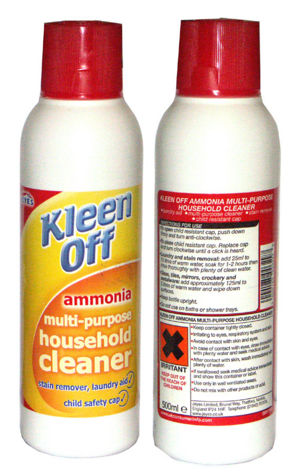 Kleen Off is made by Jeyes Ltd in Norfolk, England. It is a simple ammonia solution in a 500ml plastic bottle.
More usually sold as a powerful cleaner it is ~10-35% Ammonium Hydroxide (NH3), that is ammonia in water.

This product is often sold in small DIY shops throughout the UK and cost around £2.50
You can find in online by searching for "Jeyes Kleen Off Ammonia Multi-Purpose Household Cleaner"

WARNING THIS LIQUID IS HIGHLY CORROSIVE AND DEADLY TO ALL FORMS Of LIFE