OATA
From The Aquarium Wiki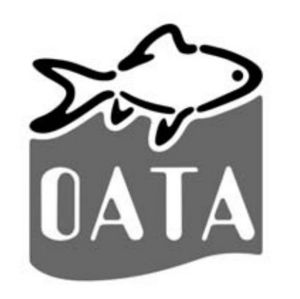 The Ornamental Aquatic Trade Association (OATA) is an UK organisation representing the interests of ornamental fish importers, breeders, wholesalers, retailers and manufacturers of glass aquaria. OATA represents the industries views and interests on a wide range of issues at local, national, and international levels. One of their goals is to try to keep the industry free of unnecessary legislation, and ensure the smooth flow of business.
They run as a non-profit making organisation that was founded in 1991 to promote and protect the interests of all those engaged in, and dealing with, the UK ornamental aquatic trade.
OATA is composed of a Chief Executive and the Board of Directors, plus the members. A major role of the Executive is mediation on behalf of the UK Aquatic Trade with government departments and other official representatives worldwide.
OATA members benefit from regular updates by both email and mail, these updates vary from legislation that is about to come into force to issues facing the retailer/importer/wholesaler today.
Members also benefit from "The Voice" a newsletter that covers all aspects of the industry, this is published on several occasions throughout the year.
They provide makers of aquarium tanks a recognised high standard of safety and rigours testing when it comes to making aquarium tanks.
OATA Approved Aquarium tanks sold in the UK are one of the safest tanks you can buy.
They provide a worldwide low cost Home Study Courses on a range of aquarium subjects with a trade recognised exam and certificate or Advanced Diploma.