Starphire glass
From The Aquarium Wiki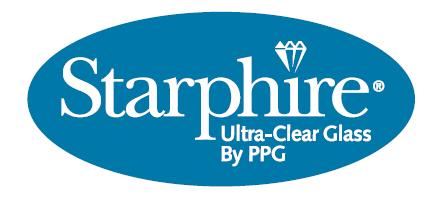 Starphire Glass is a trademark product of PPG Industries. It is low Lead glass which means it isn't tinted slightly green.
The makers claim :
"Starphire glass offers a truly clear view with increased brightness, clarity, and light transmittance"
Use in the latest rimless aquarium tanks, it is however more expensive to purchase.